NAIL-ISH ✌🏾!!
Let me nail you!!
Bold & Beautiful
Strong & Balanced
Unique & Different
Wholesale & Jewelry Classes✌🏾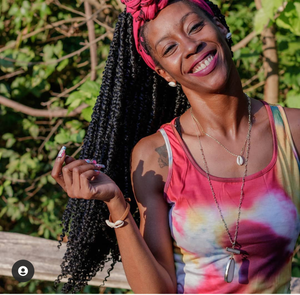 About Nail-ish✌🏾✌🏾
Nail-ish is a small business created to bring you a salon quality experience with custom press on nails at your convenience. We give you all the tools you need to perform the perfect manicure at home or on the go. No more thin, boring store bought press ons. Custom press on nails made by hand from a licensed nail tech!! Ready to ship directly to you. Unique handmade jewelry with metaphysical properties made with love to set good intentions, giving you positive energies and healing powers through love and crystal work, leaving your skin glowing and supple with our all natural body scrub and cuticle oil.
Nail-ish was created to embody Beauty, Fashion, Nails and all things Art. The motivation behind my brand is my love of colors and beautiful things of ANY sort. I have a crazy obsession for skulls and bones as well. So with creating my own brand, I am able to self reflect and show case the things I love. And bring my wild imagination to the world. I love being different and unique so I like to showcase that in my craft. Hopefully to inspire others to do the same.✌🏾
✨✨Dm us about customs✌🏾✌🏾✨✨
💲ALL CUSTOM ORDERS REQUIRE 25% DEPOSIT
🚨All bracelets are 7"-7.5" unless size is an option✌🏾🚨
🚨Press on nail sizes can not be guaranteed if correct sizing kit is not purchased( Different shapes can fit differently!!)🚨
Here to bring you safe and healthy nail services. Happy nails and good vibes. Nail-ish!! Let me nail you today!!
Refund Policy
Refund Policy

Refunds are only given to customers for items that can't be fixed or replaced due to manufacturer issues.

You have 3 days to report any issues with products.

Products and pieces left will have to be returned to consider refund.